Washington DC is a city that has become recognized around the globe for its diversity. The diverse array of people, ideas, and things to do are all part of what makes the city unique. But, perhaps more than anything else, another reason why DC is amongst the most diverse cities in the world is the sheer amount of beer you can find within its borders.
At the intersection of pure Americana, European imports, and simply trying to have a good time, Washington DC has quickly been developing a thriving beer garden culture. With literally dozens of beer gardens to choose from within the city's borders and surrounding area, it is no wonder why the city is finally starting to get the recognition it deserves.
Beer gardens first began in Bavaria, Germany as a way for people to gather, socialize, and be able to try a variety of different beers at once. While Germany will always be able to claim it is the home to the original beer garden, the concept itself has quickly spread and made itself comfortable all around the world.
It would be almost impossible to write an article accurately describing all of the great beer gardens that Washington DC has to offer. So instead of trying to fit everything into one article, we've narrowed it down to what we believe are the very best.
The Brig DC
The Brig DC is one of the newest beer gardens in the area, but it has quickly been making a name for itself for a number of reasons. Located within walking distance of National's Park—and well equipped with a plethora of massive tvs—the Brig has proven itself to be the perfect place to pregame, postgame, or watch the game itself.
The Brig has over 40 different beers on draft from around the world. The line-up usually consists of a strong combination of American craft beers and German brews that are brewed with the traditional Bavarian principle of Reinheitsgebot (only using water, hops, and malt as ingredients).
The long picnic tables that can be found outside are reminiscent of a more traditional German beer garden, while the modern accommodations that can be found throughout offer a much welcomed American twist. Between the live music, dog-friendly patio, and an impressive food menu, it is no wonder that the Brig has already established itself as one of the top beer gardens in the entire area.
Takoda
Takoda is also a relatively new addition to the Washington DC beer garden scene, it has quickly garnered the attention of locals. Takoda not only has dozens of different beers on tap, but it also has a strong selection of whiskey drinks.
As you wander up to the beer garden that is located upstairs, you will quickly be impressed by the glass ceilings, brightly colored tiling, and clear commitment to aesthetics. But beyond these, you will also be impressed by the quality of food and live music that Takoda clearly has to offer.
The food menu is extensive and worthy of your attention. The Blackened Salmon, Takoda Burger, and signature Boneless Wings are all customer favorites that have allowed Takoda to build a strong base of support.
Wunder Garten

The Wunder Garten has established a strong reputation among DC area beer enthusiasts. From the moment you step onto its extensive outdoor seating area, you quickly realize it is no wunder why it is widely recognized as one of the best that DC has to offer.
Wunder Garten has been popular with locals because of its weekly competitions such as the beer stein holding contest. It is an excellent place for large group gatherings, celebrations, and to meet new people.
Located right in the heart of the city, Wunder Garten has also quickly become recognized as a great place to start a bar crawl in any direction. In this sense, it truly has become the 'Germany' of beer gardens—everything east of it is recognized as the East, and everything west of it is recognized as the West.
Biergarten Haus
Located right on H Street, Biergarten Haus is one of DC's most popular beer gardens. Everything there—from the beers, to the seating area, to the extensive food menu—is bigger than most others, and it is a great place to go if you are hoping to have a good time.
Biergarten Haus has a wide variety of craft American and specialty German beers to choose from. Furthermore, they are frequently offer specials in which you can cleverly combine a liter-sized beer and a shot of your choice. If you are looking for a great atmosphere and an even greater buzz, Biergarten Haus is the perfect place to get your night started.
Continental Beer Garden
If you are hoping to really explore the best craft beers that are being produced in Washington DC and Northern Virginia, then Continental Beer Garden is the place to be. Located in Arlington—with all of DC's most iconic monuments in sight—Continental is the ideal beer garden for those who are looking to mix things up on the other side of the Potomac River.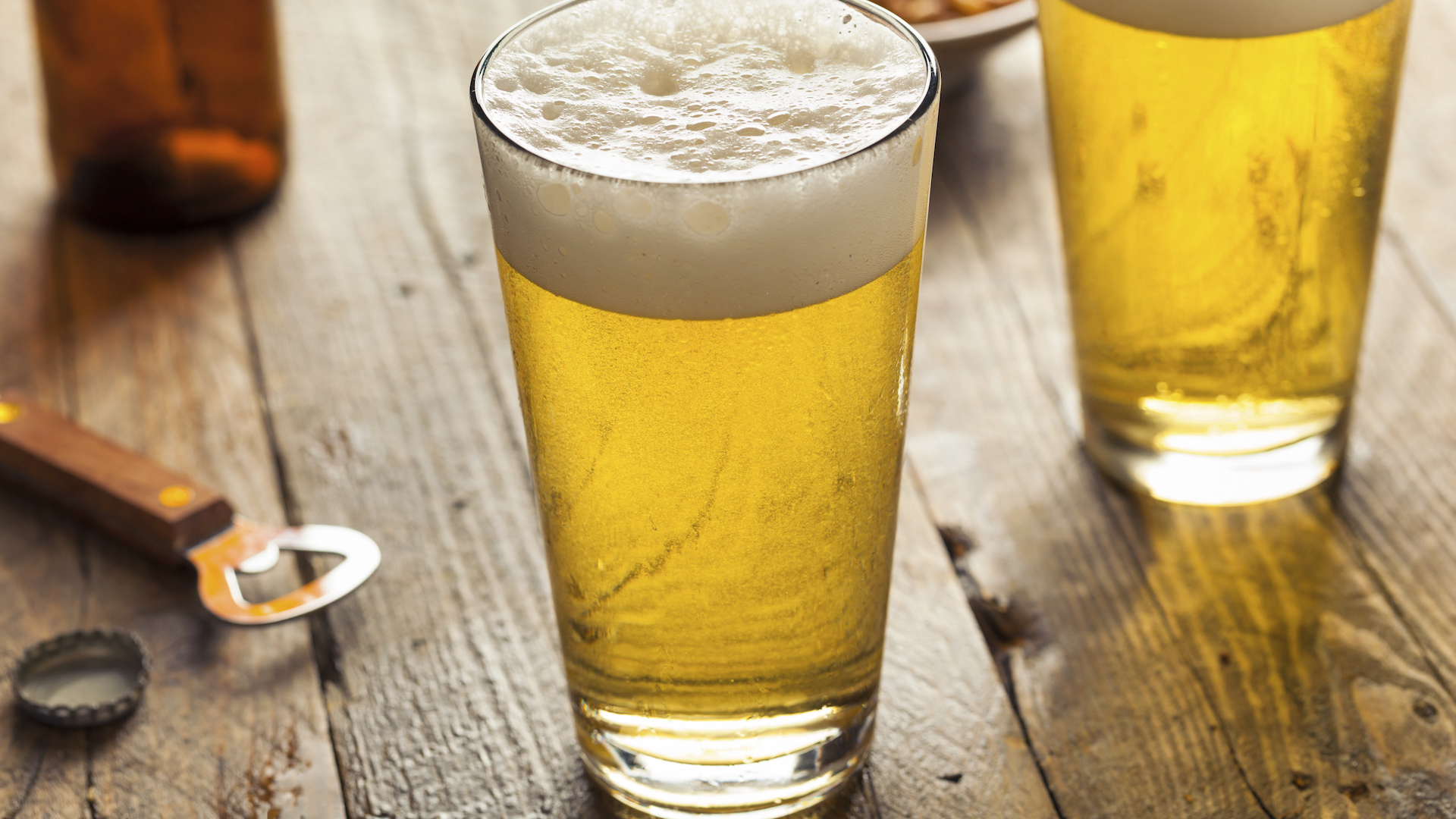 As soon as you step out onto the expansive patio, you will be pleasantly surprised by their commitment to aesthetics. The overhanging lights, the boldly expressive mosaic, and the wide variety of seating arrangements make this patio one that is ideal for a summer night out.
Tysons Biergarten
Tysons is another new addition to the greater DC beer garden scene. Though it has already established quite the reputation, it has been rapidly trying to expand, and its rate of expansion has clearly been paying off.
Located in Tysons, Virginia, this beer garden has a large outdoor seating area with plenty of seating to choose from. But what sets Tysons apart from some other beer gardens is that it also has an expansive indoor area as well.
The indoor beer hall is a modern twist of something you might find in Bavaria, and the downstairs whiskey bar is oddly reminiscent of the days of prohibition. The drink menu is incredibly expansive and it is certainly a beer garden that is worthy of your time.
With all of these great beer gardens—and dozens more—to choose from, no matter what time of the year it might be, any DC native can certainly find a way to keep themselves busy. With plenty of booze, good food, and good times to be had, the only question that remains is, what are you waiting for?