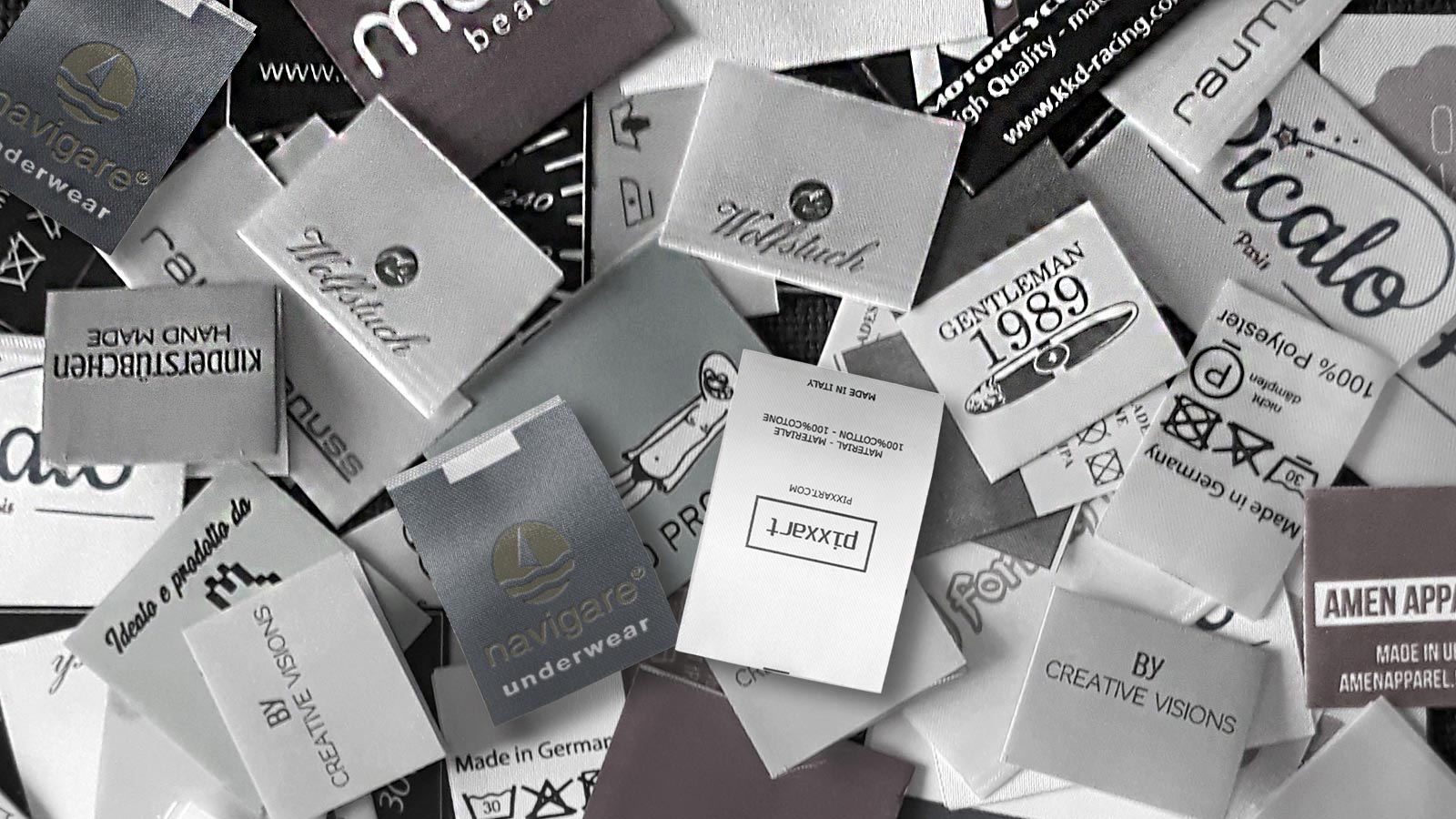 Choosing the right label for the right product is no less than an art; it requires skill, experience, and knowledge of both products and the correct label to go with it.
Labels are representative in printed form; they give an impression about the product, name, and quantity of the packaged goods and the instruction of use, as well as other information such as the address of the manufacturer and contact information.
Many times they include some symbolic logos as well; This is the shortest way we convey our message to others. These logos could be a warning or informing. For example, the recyclability of a product is shown by a triangle made with an arrow that is chasing itself. Stickers, on the other hand, are close relatives of labels; Some are informative, advertising, or have promotional proposes for sticker fans. An example of normative stickers is a car bumper sticker.
A company can design a fun sticker and hand it out for free to its customers. This way, they are stuck around a town and increase awareness for that specific company. Some product labels and stickers require strong adhesive to hold themselves tight on a surface without curling up from the corners or coming off easily. High tack adhesive stands-out in the category of label and sticker material. In fact, they stick so hard that you need to use a solvent to get it off after being stuck on any surface for a long time. Here we discuss the uses, material and other useful information about this ultra sticky situation.
High tack adhesive material
Stickers at times have the possibility of coming off from the designated surface by being peeled off while the goods were being carried in the shops or supply trucks, or simply bypassing time and absorbing a bit of moisture that affected its gluiness.
This was all true for stickers' disregard of the label or sticker's material itself. High tack adhesive material was designed to address these problems. The other problem these high tack adhesives solved was the uneven surface attachment that the normal adhesives fail to do.
The high tack adhesive label is also called an extra permanent sticker. As its nickname refers, they resist for a long time and stay stuck to the surface.
Uses of high tack adhesive
As mentioned previously, stickers and labels' material should be chosen to accord to their purpose of use. If you need a label to stick for a long time to a surface, you need to use high tack labels. Curved containers, bottles, and products exposed to humidity or low temperatures are perfect examples of usage for these labels. Fabric stickers, windshields, and bumper safety stickers are examples of high tack adhesive stickers.


Before Sticking high tack adhesive
While having the ability to attach itself to uneven facades, it is best to clean the surface well before. Oily surfaces can get the sticker or label come off faster or don't get attached at all. Dust particles are moveable and unstable, having a dusty or chalky surface doesn't permit a well-attached sticker or label. To achieve the maximum initial attachment, a clean and tidy surface is highly recommended.
How to stick them?
Large manufacturing lines use machinery to stick the labels to their packaged boxes and containers. This is to ensure time efficiency and reduce costs.
Although if you are attaching your stickers for personal use or labelling your small production manually, you could use the two-step method for getting the best results and durability.
Once you have ensured the cleanliness and dryness of a surface, you need to target the right spot. You could use a marker to mark your spot. The first step is to stick the label or sticker gently from one side and follow through with the back of your pinkie or palm of your hand. This is to avoid any air bubbles. The second step is to press the sticker well. These adhesives are usually pressured sensitive and the extra pressure is to ensure the sticker bond to its surface. You'll want to wait for a short time before testing the adhesive bond as over-time the bond becomes stronger.
Conclusion
If you want a sticker or label last a long time and firmly attached to your product, use this kind of adhesive. If you are still unsure if the high tack adhesive is the best choice for you, you could get a tester. Many printing companies offer free samples. Getting advice from the professional with more experience is always a good choice to come up with the perfect final match of sticker/label with your purpose of use.